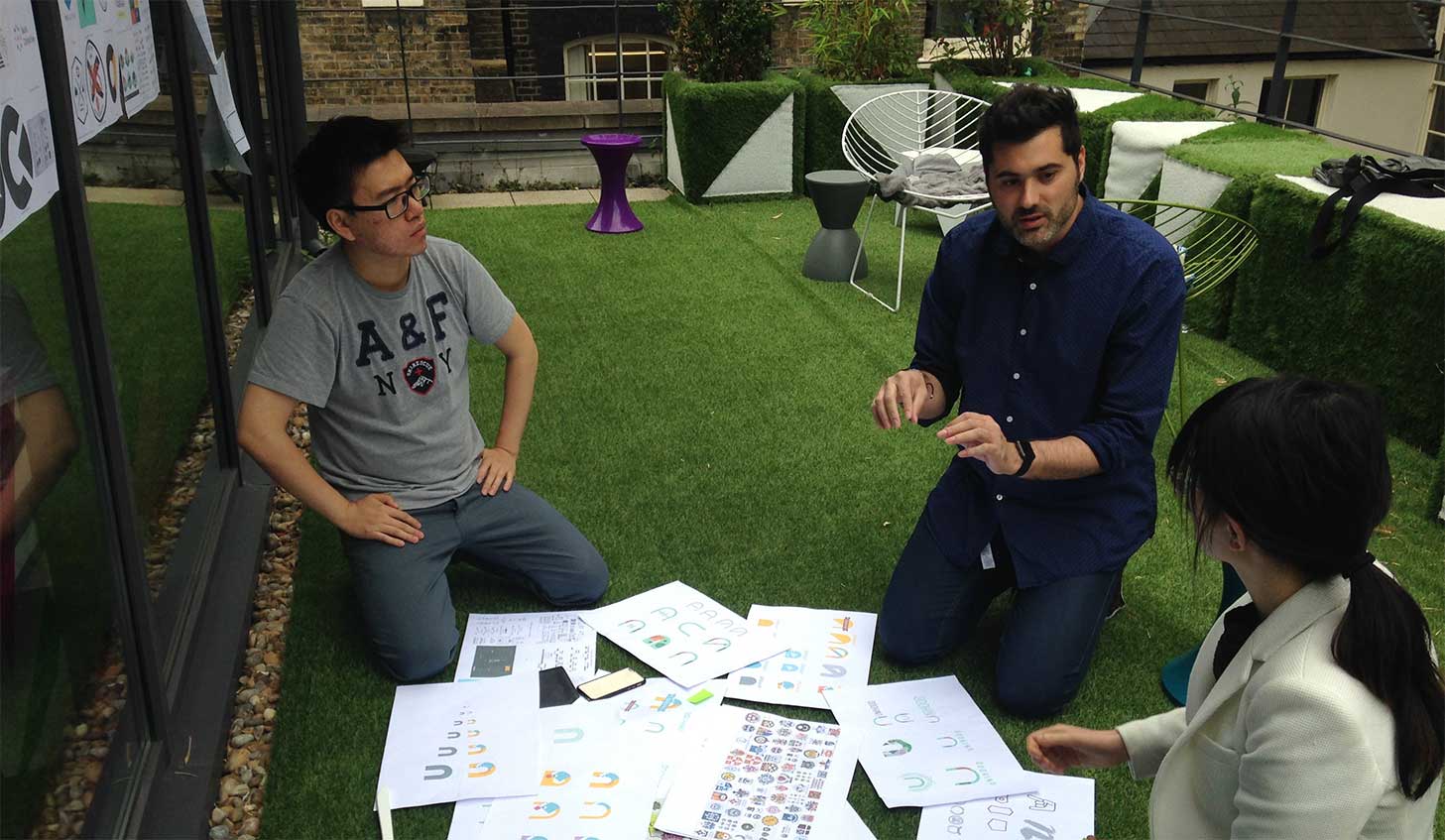 Unihood
A tightly packed 2 month project to reinvent an early stage start-up for global success.
Unihood was formed as the result of an intense 2 month summer project run by the Digital Product Group in London.

The brief: The company's founders, backed by VC incubator PiLabs, wanted to take their already successful early stage start-up from a business that was enjoying early success on the Chinese messaging platform WeChat to the mainstream with a brand and a suite of digital products strong enough to project them to mass-market.

With tens of thousands of Asian students coming to study in the UK and Europe every year a unique opportunity is created for the product that can bring together the services that will be needed through their time away from home living and studying in a foreign culture.

Delivered: The Digital Product Group led an intense 2 month project to research, design and test a new brand identity and design and user test the array of digital products that will propel this business from its small beginnings to a market leader.

Researching, prototyping and reiterating we worked through over 50 digital product, company name and brand identity concepts to reinvent the company as unihood.com - the destination that will help foreign students feel at home while studying abroad throughout their 'unihood'.

Visit Unihood.com to see the company in action.

Services delivered:
Digital Strategy,
Global Expansion,
Global User Studies,
Product Best Practices,
Rebranding for growth
Ready to learn how we could do the same for your business? Get in touch to arrange an initial chat on the phone or over a coffee.